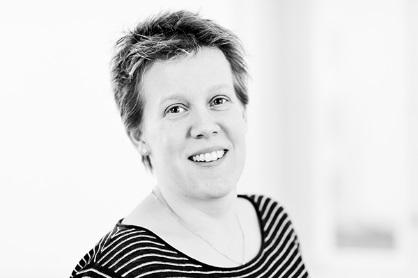 Fieneke Lemmen
Head of Laboratory, Senior Embryologist
PhD, Senior clinical Embryologist

Head of laboratory at Vitanova Fertility Center

Previously I worked 8 years as an embryologist at the Fertility Clinic at Rigshospitalet, Copenhagen, Denmark. Obtained PhD in 2002 on mouse embryogenesis in the Netherlands followed by a postdoc in the Netherlands and Marie Curie Intra European Fellowship (04-05) at the Laboratory for Reproductive Biology, Rigshospitalet, Copenhagen, Denmark. These focused on endocrine disrupting chemicals effect on development.

I have been Board member in the Special Interest Group Embryology ESHRE and the Danish Fertility Society. Currently I am Danish representative in the European IVF monitoring (EIM) consortium of ESHRE and again active in the Danish Fertility Society now as vice-chairman and treasurer.